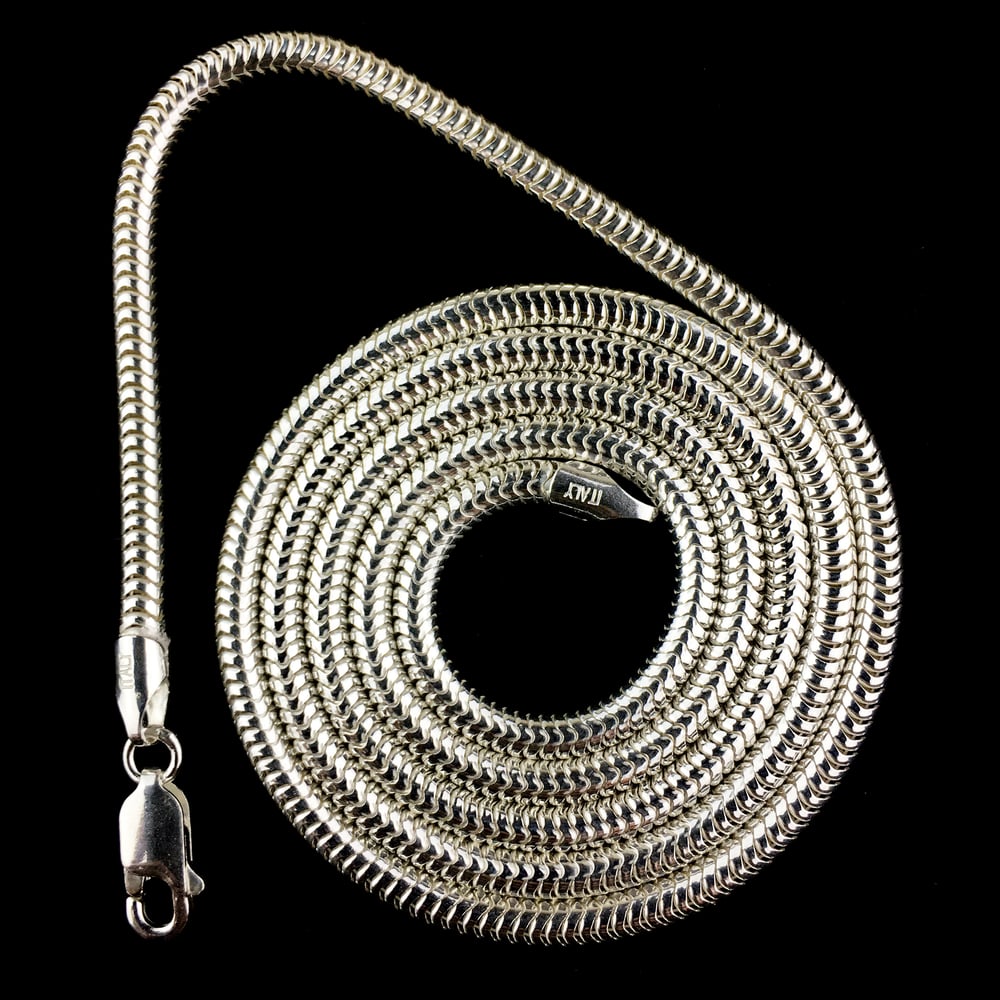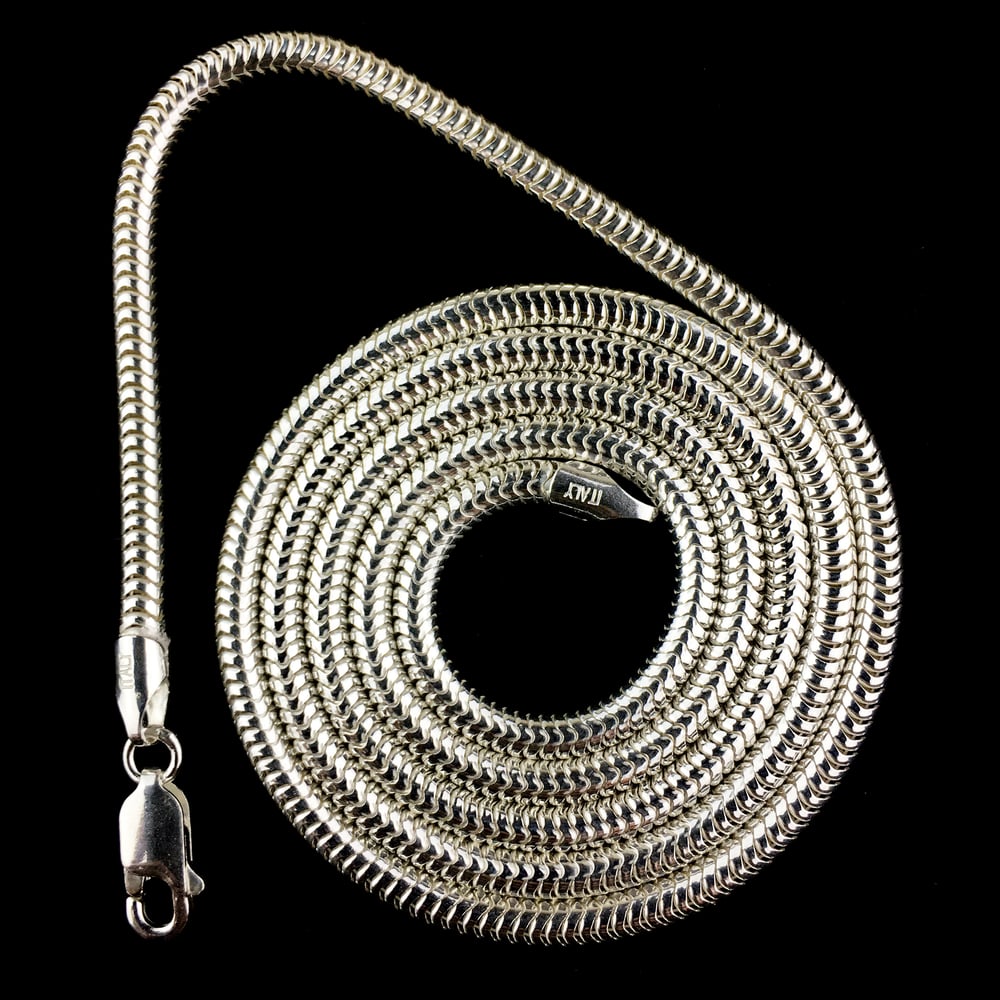 Silver Snake Chains (16", 18", 20", 24" and 30")
$30.00
Italian Made .925 Sterling Silver Unseamed Snake Chains
These silver snake chains are unseamed, so they will not kink like standard snake chains. Entirely made from .925 Sterling Silver. Please note that these chains are not suitable to hold heavy glass pendants. If your pendant is huge we recommend a more expensive chain.
Jason Burruss does not take responsibility for loss or damage to pieces worn on these snake chains in the case that they are broken or damaged. Suitable for lighter pendants, of small to medium sizes. The 3 MM work great for larger pieces, but are not guaranteed for rugged wear.
For more durable chains, heavier glass pendants and more expensive talismans, I recommend David Yurman Box Chains.